Customs and Border Protection's (CBP) new CTPAT minimum security criteria are here, and the changes to the program bring CTPAT into alignment with fundamental AEO requirements.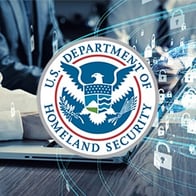 The Global Trade Academy was pleased to welcome CBP Branch Chief Carlos Ochoa to our webinar a few weeks ago to expand the discussion on how the program is aligning itself to new and existing threats not in place when CTPAT was first championed in the early 2000s.

Check out Amber Road's Global Trade Academy resource library to hear the original webinar. Here's a recap of some of the most pressing questions posed during the program.
1. When you assess your foreign supplier and your line of business is not related to any agricultural trade. Would a CTPAT questionnaire include questions related to agricultural or not? If a company doesn't ship or receive agricultural products does that company implement an agricultural security process?

Yes! The new agricultural minimum security guidelines are more about ensuring bugs and pests don't make it into the supply chain (SC) during transport, and less about the actual product being shipped. Your questionnaire should confirm your suppliers have written procedures designed to prevent pest contamination throughout the SC. Think pests in untreated wooden pallets and similar packing containers where pests might breed and infect the shipment.

2. Is there a history that supports the need for the addition of pest contamination screening?

Agriculture is the largest industry and employment sector in the USA, and its an industry threatened by the introduction of foreign animal and plain contaminants such as soil, manure, seeds, plant and animal material. All of these may harbor invasive and destructive pests and diseases. Eliminating them from entering the country means we must eliminate contaminants in all conveyances and all types of cargo.

3. Does the corporate CTPAT designee need to be a US Citizen?

The Point of Contact (POC) is any person listed as a contact in CTPAT's Portal
system. These POCs are the only people authorized to work with the CTPAT
program on the company's behalf. Points of Contact must be empowered to make
decisions and policy changes regarding the Partner's security procedures.

4. Can International companies (outside the USA) join CTPAT by themselves?
Some firms outside of the United States are eligible to join CTPAT. The CBP CTPAT website lists all parties eligible to join the program and the eligibility requirements for candidates. Review this information to understand if your firm is eligible to join. Also verify what other global cargo security programs are in place around the world, and where eligible, considering joining. Many of these global cargo security programs have reciprocity with the CTPAT program and will offer additional benefits.

5. How would you handle a sea container that arrives at your warehouse without a seal? What are some internal steps to handle such an event?

Whenever there is a breach in cargo security, there should immediately be a process in place to address the scenario. An immediate first step would be to hold the container without offloading until investigating where the breach occurred and why. For example, was the seal removed for an inspection at the loading facility oversees? If so, who should have alerted the importer? Who should have been responsible for applying a new seal? Use the information gleaned from the investigation to update your procedures and appropriate training for those in your supply chain.

6. If our CTPAT Validation (or Re-Validation) was completed and accepted in Q1 2019, and not due again until Q1 2020, do we now need to officially submit something additional in CTPAT Portal in 2019 due to the new MSC?

The new CTPAT criteria are being introduced to the trade this year and will be staged over several months to full implementation. Continue to monitor your CTPAT web portal as new criteria will be confirmed there and may be a part of your future annual self-assessment in the web portal.

7. Will only CTPAT members be able to attend the CTPAT conference?

Yes, you must be a certified CTPAT member to attend the conference.

8. Can a certified CTPAT company work with a non-CTPAT certified Company?

Yes, however, the CTPAT member should only engage with a non-CTPAT company if they have fully vetted them as a business partner in compliance with CTPAT criteria.

9. How can one become a CTPAT Internal Auditor for my company?

Amber Road's Global Trade Academy has CTPAT training programs both publicly and through our learning management system (LMS). Contact us for more information.

10. Does forced labor remain a "should" for ISA members for now until it can be incorporated into the MSC?

CTPAT members should be fully informed about forced labor within global supply chains. The best way is to read CBP's informed compliance publication (ICP) on forced labor and use the list of questions published in CBP's Reasonable Care (ICP) document to consider how your company is currently managing this. Addressing forced labor with suppliers through contracts and purchase orders is highly recommended. The new C-TPAT criteria are not currently requiring members to address this through the existing program.

11. Who in a company should be involved in the CTPAT Group? I am a Director and lead the program but have a few Managers and a couple of entry level people.

Creating the ultimate CTPAT team should begin with an internal review of who is responsible internally for various CTPAT responsibilities. For example, purchasing and logistics may be the best representatives for ensuring all overseas business partners (i.e.: suppliers, carriers, freight forwarders) are in compliance with the program requirements. IT and cyber-security go hand in hand, while receiving can verify if the container's seal has been compromised during transit as the container arrives.

Consider who in your company is best suited, through their specific responsibilities, for addressing each area of the CTPAT minimum-security criteria and invite these colleagues to join your CTPAT team. Provide them with a copy of the criteria and provide for team meetings and training to fully embrace the program.

12. If we were re-validated in the US in 2016 where can we expect to be re-validated in 2020 under the new MSC domestically or internationally? Our parent company is J-AEO certified under mutual recognition

Your re-validation will depend on your CTPAT status. Typically, Tier 2 members are re-validated every three years and Tier 3, every four.

13. When can we expected ISA and CTPAT to be formally merged and will the re-validation we anticipate in 2020 be CTPAT MSC focused only?

CBP will continue to announce, on their website, the introduction of ISA documents and information exchange capabilities via the CTPAT web portal. A CBP pilot program has been initiated whereby CBP trade compliance and cargo security trained personnel are joining a single meeting for both programs. This will continue to evolve, so stay tuned for more information.

The CTPAT program is evolving to meet the global security threats and risks of today's more complicated and diverse supply chains. Let us know how we can help you, whether you're considering joining CTPAT and/or ISA, or if you need CTPAT validation support or a review of your current cargo security programs, our team of experts is available for support.

Contact us for more information on the CTPAT program, and we'll help you stay ahead of the curve!
This post was published on June 19, 2019 and updated on June 19, 2019.