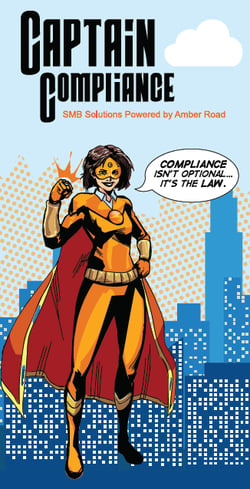 Amber Road announced today the release of a focused solution of its industry-proven export compliance software for universities and research groups - and it's all powered by the newest SMB superhero, Captain Compliance.
Amber Road's Export On-Demand University & Research Edition is specifically designed to help colleges or universities with a scientific research program, foreign visiting researchers, foreign students, international research collaborations and overseas campuses manage their export and deemed export compliance programs, license requirements and product classification. The cloud-based solution helps organizations improve operational efficiency, enhance regulatory compliance, and reduce export risks that colleges and universities with scientific research programs face.
Captain Compliance helps universities and research organizations battle old enemies General Negligence and Private Dawdle - because compliance isn't optional, it's the law. Learn more about the adventures of Captain Compliance on our new site!
"The move to Amber Road has been a positive change for our institution, mainly because of the reduction in false positive hits while conducting restricted party screening," said Tanta Myles, Director & Research Compliance Officer at The University of Alabama. "The new university edition is a game-changer for higher education export compliance programs given that the solution is custom built for our needs."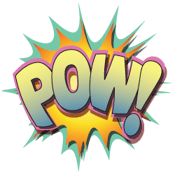 Export On-Demand University & Research Edition is supported by the company's Global Knowledge® content, the industry's most comprehensive database of government regulations and restricted party lists. The on-demand solution ensures that higher education and research institutions receive accurate and timely global trade information to mitigate compliance risks.
"We found two things with Amber Road's system to be superior to other systems: its restricted party screening (RPS) algorithm, and its ease of integration with other systems," said Allan DiPalma, Director of Export Control Services with University of Pittsburgh. "The Amber Road RPS function allows for multiple pieces of data to be screened at the same time, eliminating the need to perform multiple screenings for the same circumstance. And, the ability to adjust the sensitivity setting for screening based on one's risk tolerance and comfort level, is another great feature to substantially reduce false hits."
"The risks of non-compliance that these organizations face are substantial fines, imprisonment, losing critical funding for projects and brand damage to their programs and institution," said Jim Preuninger, CEO of Amber Road. "After many years of supporting higher education organizations, Amber Road is now delivering a product that is tailored to the unique needs of these groups. This solution now opens the door for Amber Road with over 2,000 universities."
The University & Research Edition can help your organization effectively implement a university or system-wide export compliance program. The features of this product include:
Dynamic daily re-screens for restricted parties and unlimited manual ad-hoc screening
Over 600 government issued lists (340+ standard lists) and all lists are updated within 24 hours of an agency change
Export control data from over 149 countries
E-mail notifications and configurable workflows to streamline processes
Configurable reports that can be exported to Excel®
A comprehensive audit trail of system processing and user decisions to fully support record-keeping policies
24x 7x 365 US-based customer support
Proprietary algorithms provide the lowest false positive and lowest false negatives
Unlimited user licenses for greater flexibility
As a cloud-based platform, Export On-Demand University & Research Edition is easy to implement, deploy and integrate with one or more systems. Given the distinctive structure of some schools, the platform also allows for unlimited user seats with global system-wide access and the ability to manage compliance requirements across multiple organizations.

To learn more about Amber Road's Export On-Demand University & Research Edition, download the brochure or visit smb.amberroad.com.

This post was published on May 8, 2018 and updated on March 12, 2019.