This week's compliance professional spotlight is on fire! We'd like to announce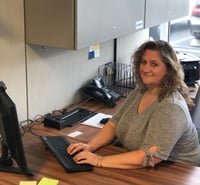 Barbara Hawley as our next Captain of Compliance. Barbara has a fiery passion for every aspect of supply chain management but has a sweet spot for managing and maintaining compliance. As the Compliance & Logistics Manager at PEI-Genesis, she has revolutionized her company's compliance processes. She's taken her fire and passion for compliance and automated PEI-Genesis's processes with Amber Road's Export On-Demand.

But Barbara is not done yet! With over 16 years of experience at PEI-Genesis, she is dedicated to taking their compliance strategy to the next level. She never stops learning and uses her expertise to stay ahead of the curve. Everyone who works with Barbara thinks her energy is contagious and she's done an amazing job updating every compliance process she's had the opportunity to work on. These are just some of the many reasons that she is a true Compliance Champion.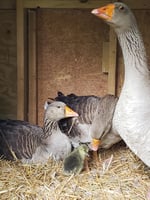 Barbara didn't start out as a Compliance & Logistics Manager. She was recently promoted to the position in January after being with the company for over 15 years. She started her career with PEI-Genesis as an Accountant and quickly rose through the ranks to become the outstanding Compliance Champion she is today.
Outside of being a captain of compliance, Barbara is happily married to Justin and has been for 11 years. She also shares her home with the sweetest family of geese and recently helped raise one of their new baby geese. We love Barbara's fiery passion and look forward to seeing her flourish in the industry.
Welcome to the Captain Compliance team!
This post was published on October 26, 2018 and updated on October 26, 2018.