tablishing an Export Compliance Program (ECP) can be a daunting task. So far in our Export Compliance Webinar Series, we have addressed two of the three key steps of building an ECP, Restricted Party Screening and Product Classification.
The third webinar in the series broadcasts live on Tuesday, November 5th at 2PM EST, and will review Shipment Screening & Documentation. Once centralized data management and RPS programs have been established, Amber Road's Export On-Demand solution allows exporters to easily process an order, create pre-mapped shipping documents, and file with the U.S. Census Bureau's Automated Export System (AES). Users are also able to screen shipments to manage and react to changes in the supply chain in a timely manner.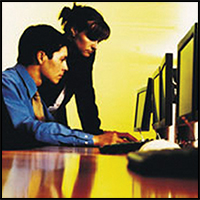 During this webinar, we will show you how Export On-Demand can help your company manage the entire export compliance process, and how it easy it is to deploy across your organization.
Presenters will include:
Scott Byrnes, VP of Marketing, Amber Road
Scott Parker, Solutions Consultant, Amber Road
Join us to learn how you can take the final step in establishing an Export Compliance Program!
This post was published on November 1, 2013 and updated on March 5, 2015.