Companies violate export compliance laws every day. Either an organization intentionally commits export violations and misleads the government, or simply lacks the proper export compliance program to alert them when in danger.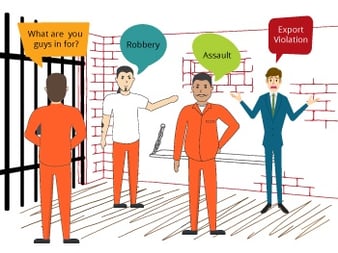 Either way, these violations can ultimately lead to millions of dollars' worth of fines, loss of credibility, a tarnished reputation, imprisonment and loss of exportation privileges. Although a majority of companies would never intentionally commit export compliance violations - the latter happens all too often to unsuspecting organizations with an outdated, manual or weak export compliance solution.
Export Violations to the Extreme
Florida-based freight forwarding company, Access USA Shipping, entered into a $27 million agreement with the US Department of Commerce Bureau of Industry and Security (BIS) after admitting it had committed 150 export violations. Unbelievable, since according to Access USA's homepage, the freight forwarder had previously won not one, but TWO export awards: Think Global's "Exporter of the Year Award," as well as the US Department of Commerce's prestigious "President 'E' Award" for exporters. We at Amber Road are curious to see if their awards get revoked, considering the incredible extremes Access USA took to evade the US government. Be sure to comment below to let us know your thoughts and join the conversation on social media with #ExtremeExportViolations!
According to BIS, Access USA settled on "129 counts of evasion, 17 counts of exporting or attempting to export crime control items without the required license, and 4 counts of exporting or attempting to export to a sanctioned entity on the BIS Entity List without the required license." Access USA repeatedly misrepresented various items intended for export and deliberately evaded regulatory requirements using a variety of schemes, including, but not limited to: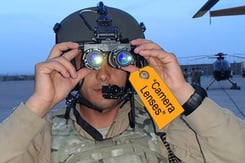 Providing false item descriptions in an attempt to avoid detection by the US Government (i.e., labeling night vision lenses as "camera lenses" and rifle stocks as "toy accessories").
Offering a "personal shopper program" to allow foreign customers to place orders through Access employees and, occasionally, have the order delivered to the employee's home to mislead US merchants of the end-use of these items.
Destroying or altering export control documents and failing to make the required AES filings.
The case against Access USA had an overwhelming list of aggravating factors that ultimately led to the $27 million agreement with BIS. Most notably is an email between the CTO and then CEO of the company where the CTO stated "I will not be a party to [undervaluation]. I know we're doing it now. I know we have the means to avoid doing it. I know we are WILLINGLY AND INTENTIONALLY breaking the law."
Not only were some employees aware of the violations, but BIS itself suspected violations may have occurred long before charges were brought against the company. A document released by the BIS, states that a Special Agent was sent to meet with an Access USA employee to describe in detail how to comply with the Export Administration Regulations (EAR), as well as other US export control laws and regulations. It was said that Access USA understood this information, but chose to either ignore it and its export compliance obligations, or employed little to no use of an export compliance solution.
The US Government Isn't Playing Anymore
US exporters and freight forwarders should expect scrutiny from the government to intensify in the wake of the Access USA case. The BIS quoted United States Secretary of Commerce, Wilbur Ross, stating that "the games are over" when it comes to the enforcement of United States trade laws. Organizations of all shapes and sizes will be examined closely to ensure they are in complete compliance with ever-changing trade regulations. Those who think they could potentially get away with export violations are dead wrong – just ask the guys who thought they were in the clear because they won a couple export awards.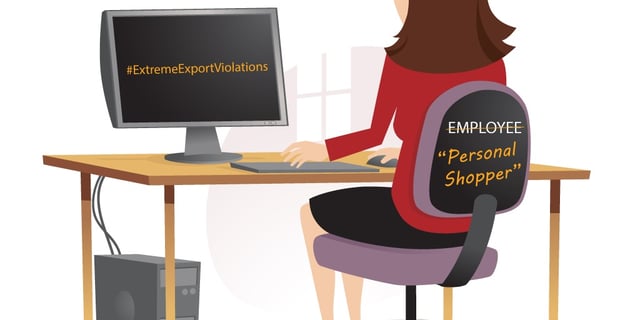 The US Government's promise to crack down on trade laws is becoming increasingly evident due to the growing number of export violations brought against a wide range of organizations. Last month, Blue Sky Blue Sea, Inc., doing business as American Export Lines (AEL), was one of the latest to settle with the US government for apparent export violations.
AEL agreed to pay $518,063 to settle potential civil liability for 140 apparent export violations of the Iranian Transactions and Sanctions Regulations (ITSR) with the Office of Foreign Asset Controls (OFAC). Although this may seem like chump change to some mid-sized and enterprise companies, this case is only one example of OFAC coming down hard on export violations, especially pertaining to Iran sanctions (read: Amazon investigation).
OFAC found that AEL did have an OFAC export compliance program in place at the time of the violations, however, these shipments to Iran must not have been flagged on AEL's database. When AEL became aware of the violations they took remedial steps, including ceasing shipments via Iran before OFAC began its investigation, as well as amending its export compliance policy to address the issue. These actions were considered by OFAC and ultimately led to leniency within the case, but the export violations in question would have been nonexistent with the proper export compliance solution in place.
What Can You Do To Protect Your Company?
Don't be the next organization caught up in an export compliance violation case with BIS, OFAC or another one of the vigilant government agencies. A majority of export compliance violations that occur are 100% avoidable with the proper export compliance solution in place.
As your organization continues to grow, your company will turn to foreign markets as a means to grow top line revenue. Unfortunately, as your number of customers in various countries increases, so will the complexity of your export compliance process.
At Amber Road we help small-to-medium sized businesses automate the necessary export compliance checks and transactional functions including country controls, restricted party screening (RPS), license determination and tracking, document generation, and filing. Amber Road delivers an affordable, cloud-based Export Management solution for growing companies to plan, optimize, and execute global trade activities while ensuring compliance with all export regulations and reducing risk. Learn more about how you can automate your export compliance processes and prevent penalties for yourself and your organization.
This post was published on September 20, 2017 and updated on May 2, 2018.