For universities and research institutions, the world of export compliance comes with high risk. Violating EAR, ITAR or OFAC regulations can incur heavy fines, and government agencies and lawsuits continue to increase enforcement for higher education compliance. In countless instances, staff and educators are unknowingly violating trade laws that break compliance and put their organizations at risk.
Many elements should be considered while upholding export compliance. The lack of understanding concerning export laws and regulations can be a tremendo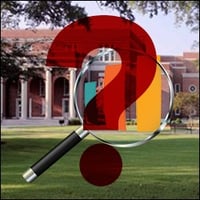 us pain point for universities and research institutions. Did you know that fines of up to the greater of $1,000,000 or five times the value of the exports for each violation can be levied?
40% of universities allow visits from restricted parties, according to a survey of 70 universities and research institutions by the University of Wisconsin-Madison. This is an alarming statistic. In a pre-recorded webinar, hosted by Amber Road, entitled University Compliance Survey Results: Screening is Up!, Export Control Coordinator Bethany Nelson discusses the survey results and highlights the need for stronger compliance programs with a top-down emphasis.
Want to learn more? Watch the on-demand webinar now!
A deemed export occurs when US technology is made available to foreign nationals by verbal communication, visual inspection or in practical use within or outside the United States. Universities and research institutions dealing with sensitive information must obtain an export license when they intend to transfer controlled technologies to foreign nationals in the United States, and when transfer of the same technology to the foreign national's home country. Discover how your university or research institution can leverage Amber Road's higher ed solutions to help with your unique compliance needs!
This post was published on November 7, 2018 and updated on November 8, 2018.