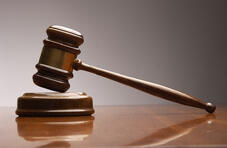 Pavel Flider, a Russian national and naturalized U.S. citizen, was arrested last month for illegally smuggling electrical components from the United States to Russia as well as using laundered money to fund the operation. The items he smuggled had both civilian and military applications and are described as "controlled dual-use programmable computer chips capable of operating in austere environments." Flider was indicted for Smuggling Goods, Conspiracy to Commit International Money Laundering, and Money Laundering in San Francisco on March 5th.
He was co-owner and operator of a company called Trident International Corporation LLC, which was also indicted for smuggling and money laundering charges. He and his company submitted false export information on Shipper's Export Declarations when exporting these items. He used transshipment points in Estonia and Finland to transfer these goods from the U.S. to Russia, which violates U.S. export laws. Monetary support for these exports came out to over $60 million, and was at least partially funded by wire transfers from banks in other countries.
For more details, read the full press release here. To learn how to automate your export compliance process and prevent penalties for yourself and your organization, check out our Export On-Demand brochure by clicking the button below.

This post was published on April 22, 2015 and updated on April 22, 2015.