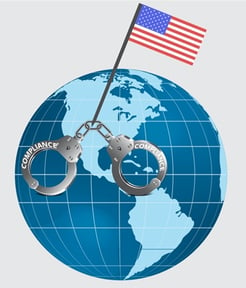 With the recent changes to export restrictions and sanctions around the globe, Santa may have trouble delivering his presents this Christmas. Although Kris Kringle and a majority of exporters already realize what's at stake if they commit export violations, a recent survey found that only 53% of exporters have a full Export Compliance Program (ECP) in place. For many companies, the variety of components involved with implementing a full ECP can be daunting. One way to begin the process of building a complete ECP is to implement a robust, automated screening process with restricted party screening and sanction capabilities.The recurring revisions to export restrictions and sanctions from governments around the world make it challenging for any company to still be manually screening. The United States, especially, has been busy trying to make updates to exporting policies as the Trump administration re-evaluates Obama-era trade tactics. How sure are you that your company's compliance process is keeping you out of harm's way? Are you prepared for the most recent updates to sanctions and entity lists, as well as potential changes still to come in 2018? If you had to pause before answering either of those questions, you and your company could already be at risk.
Cuba Restricted Party List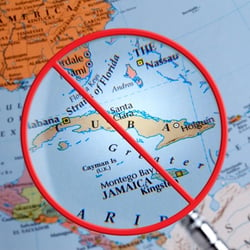 One surprising announcement this year was the United States "change of heart" regarding trade with Cuba. In 2014, President Obama announced that the US would be easing its relationship with Cuba, which included the Office of Foreign Assets Controls (OFAC) and the Bureau of Industry and Security (BIS) expanding the amount of authorized trade between the two countries. However, on June 16, 2017, President Trump issued an about-face to the relationship-building measures by announcing impending changes to the Cuba sanctions program in his "National Security Presidential Memorandum Strengthening the Policy of the United States Towards Cuba ("Cuba NPSM"). Subsequently, the BIS, OFAC, and the Department of State (DOS) took coordinated actions to reflect these changes on November 9, 2017 with the release of the Cuba Restricted Party List. This list included 180 restricted parties and sub-entities that persons subject to US jurisdiction will now be barred from engaging with in certain direct financial transactions. Only three license exceptions are currently available for exports and re-exports to Cuba, regarding these changes:
License Exceptions Gift Parcels and Humanitarian Donations (GFT)

Consumer Communications Devices (CCD)

Support for the Cuban People (SCP)
According to the US Department of Treasury, the changes to US policy with Cuba are intended to enhance compliance with US law, hold the Cuban regime accountable for human rights abuses, and further the national security and foreign policy of the US and the interests of the Cuban people. For companies who may engage with Cuban entities during any step of the export process, using restricted party screening software with perpetual and dynamic trade content updates is vital to ensuring export compliance with a huge policy update like the Cuban Restricted Party List.
Iran Sanction Limbo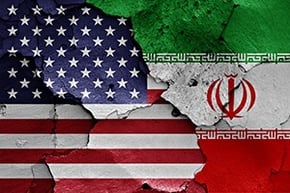 Another recent policy change imposed by the US impacted trade with Iran. On January 16, 2016, President Obama lifted sanctions against Iran as part of the Joint Comprehensive Plan of Action (JCPOA). The JCPOA included China, France, Germany, Russia, the United Kingdom, the United States, and the European Union's joint compromise to lift sanctions against Iran in exchange for Iran's commitment that their nuclear program would be "exclusively peaceful." On October 13, 2017, President Trump "decertified" Iran's compliance with the JCPOA. Nevertheless, the US has not yet withdrawn from the JCPOA, so the sanctions have not yet been reapplied. Congress has been given a deadline to work on legislation that would automatically reinstate the sanctions if Iran violates existing or new restrictions on its nuclear program. However, Trump states "...in the event we are not able to reach a solution working with Congress and our allies, then the agreement will be terminated. It is under continuous review, and our participation can be cancelled by me, as President, at any time." The final decision on whether or not the US will move forward with the JCPOA has not yet been decided, and a decision will most likely not be made until 2018. Whenever Congress, or the President, finally make a decision - action will most likely be taken in an immediate manner. Exporters must be prepared to make adjustments within their supply chain with a digital global trade management solution in order to comply with the far-reaching business implications these future updates forebode.
Ceased Sudan Sanctions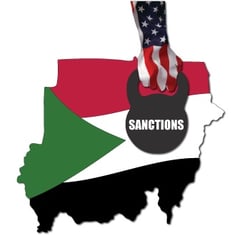 Although it seems that President Trump has been busy re-instating previously waived sanctions, he has agreed to move forward with slowly lifting sanctions against the country of Sudan. This new Sudan strategy started taking shape under President Obama where sanctions would be slowly lifted against the country and in return, Sudan must show progess on the following fronts:
Improve access for aid groups
Cease rebel support in South Sudan
Cease the bombing of insurgent territory
Cooperate with American Intelligence Agents
On October 12, 2017, OFAC removed the economic and trade sanctions previously imposed against Sudan in accordance with the new Sudan strategy. These lifted sanctions will now allow the country to "trade extensively with the United States, allowing it to buy goods like tractors and spare parts and attract much-needed investments in its collapsing economy." However, exporters need to be aware that this does not make trade with Sudan a free-for-all. There are still sanctions that remain in place for the following:
State Sponsors of Terrorism (SST) List - OFAC
Agricultural commodities, medicine and medical devices - OFAC
Items on the Commerce Control List (CCL) or subject to the Export Administration Regulations (EAR) - BIS
As the US slowly lifts sanctions against Sudan, exporters and importers now have the ability to conduct trade within the country. This can open up new opportunities for increased revenue, and allow companies to grow their business overseas. Implementing robust restricted party screening software allows companies to increase their revenue within this new window of opportunity, while also ensuring that they remain compliant with existing restricted party lists and sanctions against Sudan and select Sudanese individuals.
Protect Your Company and Gain a Competitive Edge
The world of global trade has become fluid, constantly changing shape and direction like water in a tornado. Trade laws and regulations are under constant revision - there is no way around that with the climate set by the current US administration. It has become impossible to stay up-to-date with the many changes, and their consequent impact on business processes, when using a manual system - or even a digital-hybrid solution. Digitization has enabled the world of global trade to transform into a fully digital and responsive environment by allowing for collaboration, automation, analytics and flexibility. Companies around the world can now stay current with evolving trade regulations in order to protect their company from impending export violations, or discover new opportunities through lifted sanctions.
At Amber Road we help small-to-medium sized businesses automate the masses of export compliance checks and transactional functions including country controls, restricted party screening (RPS), license determination and tracking, document generation and filing. Our restricted party screening solutions include over 570 lists from governments worldwide, and have been expanded to also include PEP Lists, Embassy Lists, Anti-Bribery and Corruption, etc. Having the peace of mind to rely on a digital platform is comforting in today's tumultuous regulatory environment - if not else job security as your organization grows its footprint and catalogue. Amber Road delivers an afforadable, cloud-based Export Management solution for growing companies to plan, optimize and execute global trade activities whiling ensuring compliance with all export regulations and reducing risk. Learn more about how you can ensure your company is screening all the right people in the on-going battle to remain compliant.
This post was published on December 15, 2017 and updated on December 15, 2017.