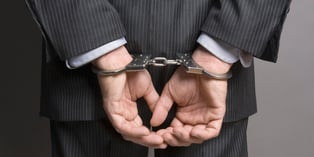 Hsien Tai Tsai, a Taiwanese businessman, was sentenced to 24 months in a federal prison last month by a U.S. judge for helping to export restricted machinery often used for weapons. He pleaded guilty to being involved in several commercial and financial transactions that undermined weapons of mass destruction sanctions. The judge gave him a lenient sentence for his crime because he assisted the government in its investigation. He was originally arrested in Estonia but was extradited to Illinois, where his trial took place.
Tsai dealt with at least three Taiwanese companies when committing these export violations: Global Interface Company Inc., Trans Merits Co. Ltd., and Trans Multi Mechanics Co. Ltd. He worked with them to purchase and export machinery used to create metals and other materials from the U.S. and other countries.
Before he was caught in Estonia, Tsai and the organizations he associated with were added to restricted party lists back in 2009 and were banned from all financial and commercial systems in the U.S. The Treasury Department's Office of Foreign Assets Control (OFAC) listed Tsai and some of the companies he associated with as involved in the proliferation of weapons of mass destruction. He had been providing goods and services to the Korea Mining Development Trading Corporation, North Korea's primary weapon's dealer. He had also been providing North Korea with materials that could be used in their advanced weapons program.
For more details, read the full press release here. To learn how to automate your export compliance process and prevent penalties for yourself and your organization, check out our Export On-Demand brochure by clicking the button below.

This post was published on April 15, 2015 and updated on April 15, 2015.