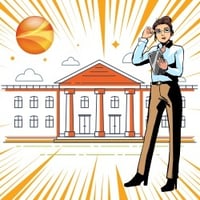 It is typical in today's world that universities are screening students to ensure they are not on any government denied party and admissibility lists. But surveys conducted by Association of University Export Controls Officers (AUECO) show that the majority of academic institutions are challenged with regulatory compliance in multiple areas of their organization, not just student screening. Increased enforcement from government agencies and personal lawsuits have added a costly layer of risk to higher ed compliance. The importance of a holistic compliance program, including a centralized system leveraging technology, has become vital for universities and research institutions.
Companies engaging in global trade are well-aware of the need to properly address import and export regulations. But often less-known is the requirement for universities and research institutions to also comply with these often complex and thorny rules. And there are so many touch points that leave higher ed organizations exposed to potential violations; often the staff and educators don't realize they are violating trade laws that could lead to heavy fines or imprisonment.
Changes in the nature of higher education, such as increasing globalization, advances in technology, and new sources of revenue (e.g. scientific research) have made it more complex to administer export compliance programs at universities and research institutions. On May 6-9, 2018, Amber Road joined over 170 higher ed compliance and legal professionals at their annual conference, held this year in Madison, WI. The four-day event included training for beginners and experts, but also workshops and keynote sessions that highlighted the multiple facets of export compliance at universities.
Focused on the impact export controls have on higher ed organizations, the event was packed full of valuable presentations and knowledge-sharing. It is evident that in addition to well-trained experts in compliance, a strong Export Compliance Program (ECP) requires the willing collaboration between several offices including (but not limited to) sponsored research, technology transfer, human resources, purchasing, shipping, and admissions. But a viable compliance program also needs top-down emphasis, a knowledgeable compliance team, ongoing training for the various stakeholders, and a robust technology solution backed with trade regulatory content that is current and timely in order to do all of this work.
Through our participation in industry-specific events, Amber Road is able to tailor-make software solutions that are comprehensive and address the needs of the marketplace. At the event, we also announced the general availability of the newly released Export On-Demand University & Research Edition. This tool is specifically designed to help universities with their unique compliance needs. The cloud-based solution helps organizations improve operational efficiency, enhance regulatory compliance, and reduce export risks.
If you want to learn more about the solution, our team of experts is hosting a webinar, University Export Compliance: Protecting Against Risk, on May 31st at 2pm EDT. During the live broadcast we will discuss the challenges of compliance in this space, and how easy it can be to implement a university or system-wide export compliance program (ECP) leveraging the power of Amber Road. Don't miss out - register below!

This post was published on May 21, 2018 and updated on May 21, 2018.