At the beginning of 2019, e.l.f. Cosmetics incurred $1 million in fines after unknowingly selling beauty products made with illegal North Korean materials to US consumers. Although the cosmetics company wasn't directly conducting business with North Korea, the origin of their product materials fell under the radar. Due to an inadequate or nonexistent system for auditing their materials' country of origin, e.l.f. Cosmetics suffered the consequences on 156 shipments of eyelash products.
From the real threat of missiles to faux eyelash accessories, export compliance programs come in all sorts of shapes and sizes. Despite the industry, compliance is a necessary part of doing business and yet many organizations struggle to unde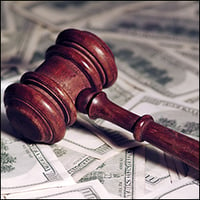 rstand the breadth of this business obligation. An export compliance program is not optional regardless of the industry, the environment, or the location of the business.
Compliance concerns go beyond the basics of restricted party screening (RPS). In many instances, organizations lack formal procedures and protocols in their export management plan or may be unaware of federal requirements. As the trade environment grows in volatility and complexity, more pressure is forced upon companies of all sizes to stay abreast and fully comply with dramatic shifts in trade regulations. Is your company at risk?
Join Amber Road and Epley Consulting LLC on Tuesday, July 23rd at 2pm EDT for a live webinar, Compliance…Just Okay Is NOT Okay!, and discover the key elements of an export compliance program. Together, Wendy Epley, President of Epley Consulting LLC, and Steve Swanson, Solutions Specialist with Amber Road, will look at some of the risks associated with mediocre compliance programs and identify steps that organizations can take to strengthen their programs. Formerly an Export Compliance Officer at both UM and NYU, Wendy Epley has an extensive background in export control & technology management. Key topics will include:
Understanding the general structure of an export compliance program
Identifying risks and finding solutions
Strengthening compliance through
Can't attend? Register to receive a recording of the webinar! Explore how your organization can utilize Amber Road's export compliance solutions today.
This post was published on July 18, 2019 and updated on July 18, 2019.