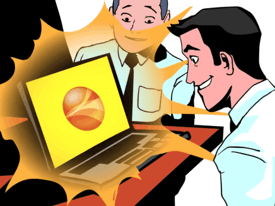 If you haven't heard by now, Amber Road just released Export On-Demand University & Research Edition, a platform specifically designed for higher education and research institutions' export compliance. The risks for universities are substantial these days: major fines, imprisonment, loss of funding for projects, and a damaged reputation to name a few. The challenge is…how can one focused on ground-breaking research find the easiest way to ensure the highest level of export compliance? There are just not enough hours in the day, or so it seems.
We have partnered with University of Alabama to discuss these challenges and more. Check out our upcoming webinar, University Export Compliance: Protecting Against Risk, airing next Thursday, May 31 at 2pm EDT to learn more!
Tanta Myles, Director & Research Compliance Officer at the University of Alabama, will be joining our industry experts to discuss the challenges of maintaining an export compliance program (ECP) despite the current trade regulations landscape. We will also demonstrate how Amber Road's University and Research Edition of Export On-Demand can:
Simplify the entire export compliance process
Protect the reputation of your university
Ensure your research program will not be placed in jeopardy
Easily be deployed across your organization
Don't miss out on your chance to hear how the University of Alabama has reduced false positive hits while conducting restricted party screening with Amber Road!
Can't attend? Register and you will still receive the recording! Also, check out our new website focused specifically on best practices for universities, research institutions, and growing businesses all looking to improve export compliance!
This post was published on May 23, 2018 and updated on May 23, 2018.