As one of the most turbulent years in global trade history comes to a close, companies of all sizes must prepare for the New Year… and new compliance challenges ahead! Governments are taking an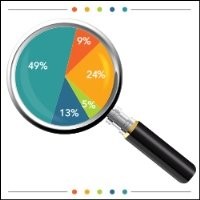 aggressive stance with enforcing export compliance, imposing million-dollar fines and upholding ever-changing trade regulations. As global supply chains continue to expand in size and complexity, companies need to prepare for what is on the horizon.

Surveying over 170 mid-market companies, Amber Road's 2018 Annual Mid-Market Survey and Report encompasses a wide variety of industries. Companies responded to a slew of questions pertaining to product classification, restricted party screening (RPS), and various other compliance related activities. To better understand how these same businesses managed their critical programs, the survey also explores how the adoption of technology plays a role in their unique compliance needs.

In one shocking revelation from the survey, it was found that almost half of companies were found to be vulnerable to doing business with a denied party. The cost of non-compliance is too heavy for any company to bear, regardless of size. The time to mitigate risk is now.

Join Amber Road and PEI-Genesis on Wednesday, December 5 at 2pm EST for a live webinar, Survey Finds Companies of Any Size Face Big Trade Compliance Problems in 2019, and discover how to better prepare your organization for the new year. Presenters will discuss key takeaways from the report, including:
88% of companies indicated they have a full or partial export compliance program, yet only 19% are using a software solution to automate
Nearly a quarter of businesses had zero to one dedicated compliance resource
The presence of an export compliance program at organizations directly correlates with the awareness and involvement of senior management
Can't attend? Register to receive a recording of the webinar! Explore how your organization can utilize Amber Road's export compliance solutions today.
This post was published on November 29, 2018 and updated on November 29, 2018.