Navigating the rules of global trade management is just plain tough nowadays. We have entered an era of constantly changing regulations, discussion of (more) tariff wars, decentralized data across a number of providers, and of (too) many manual processes to manage our businesses. As a business owner, you need to export your products to grow your market - but all of this complexity and change increases your export compliance risk profile.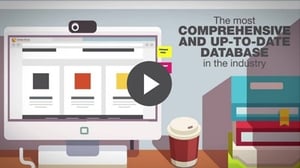 So the question is… at what point should you leverage technology to handle your global trade processes? Furthermore, where can you find technology that is "right-sized" for your level of exporting as a growing business? The answer is Amber Road! While we are known for supply chain collaboration and trade compliance for large global companies, we also excel in helping growing businesses. Our suite of on-demand solutions are powered by our Global Knowledge©, built with businesses of your size in mind, and we are proud of how we help:
Time is money…but how can money give you time? Watch the video today to get started!

This post was published on August 9, 2018 and updated on August 9, 2018.