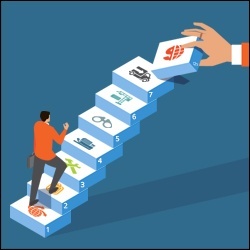 Governments around the world are cracking down on export-related violations and the often unsuspecting companies who commit them. These companies are then hit with hefty fines and penalties, usually related to an easily-avoidable vulnerability in their export compliance program (ECP). The Bureau of Industry and Security (BIS) has released an eight step guide on how to implement an ECP that will help to shield your company from these export violations. Unfortunately, for small to midsized exporters these eight steps can be daunting.
Join Amber Road on Thursday, December 14, at 2pm EST for our webinar How to Tackle the Eight Steps to Building an Export Compliance Program (ECP). Our industry professionals will take you step-by-step and explain in detail how you can master these critical eight steps:
Getting management commitment
Building a company profile and assessing your risk
Accountability and recordkeeping
Automating the export compliance functions
Training and communication programs
Auditing and maintaining
Handling violations
Writing an export compliance manual
Don't miss out on your chance to learn more about the eight steps that can save your company from colossal fines and penalties - register now!

This post was published on December 11, 2017 and updated on January 15, 2018.