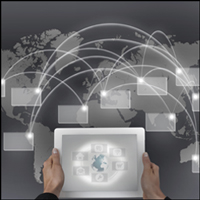 In October, Amber Road broadcasted part two of a two part webinar series entitled Export Compliance Webinar Series Part 2: Product Classification and Transactional Screening. Our presenters, Scott Lewis and Steve Keighley, both of Amber Road, received several questions throughout the webinar that they were unable to address during the live broadcast. We have compiled the answers into a Q&A document – here is a preview.
What is the difference between a local and a legal description? Which one is printed on CI, packing lists, etc.?
The local description is printed on documents. The legal description is an optional field. (We find that some of our customers like to input the legal description directly from the tariff book.)
What are the key differences between Export On-Demand and Trade Automation?
Trade Automation provides shipment consolidation capabilities, as well as direct communication with AES.
Will a Letter of Credit (L/C) description and L/C number follow through to all documents for banking concerns?
Yes, the letter of credit number can be printed on all documents.
Can data be fed from Oracle into Export On-Demand so that information is automatically populated?
Yes, Amber Road is ERP agnostic, which means that the system can integrate with any ERP system.
Click here to view the entire Q&A document.
Want to learn even more? Download our Trade Compliance Needs More Attention eBook.

This post was published on March 11, 2016 and updated on March 11, 2016.