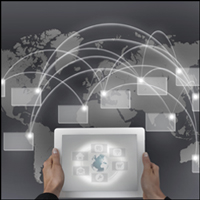 Earlier this month, Amber Road broadcasted the final part of our Export Compliance Webinar Series, which focused on Shipment Screening and Documentation. Our presenters, Scott Lewis and Scott Parker (both of Amber Road), got several questions throughout the webinar but did not have time to address them all during the live broadcast. We have compiled their answers into a Q&A document – here is a preview:
Does the Destination Control Statement default on all shipments? Can you choose the appropriate DCS depending on where a company is exporting from?


Export On-Demand allows users to select the Destination Control Statement that applies to the determined country of export. The solution can be configured to accommodate additional Destination Control Statements for other countries as needed.
Does the system support export classifications, permits, and authorizations for countries outside of the United States?
Yes. The system can support any of the 130+ countries currently covered in Amber Road's Global Knowledge database.
Can you lock certain functions or set up an alert approval process to change the HTS?


Within Export On-Demand, users are assigned different roles that have different levels of authority. A "read only" roll does not allow a user to publish any updates to the application and thereby restricts his/her ability to change or apply an HS number. There are email notifications within the application that will alert a set distribution list whenever an HS number is changed. There are also different workflows that can be established and used as standard operating procedure for product classification within an organization.
Click here to view the entire Q&A document.
Did you miss the live webinar? Click the button below to view it on-demand!
This post was published on October 22, 2014 and updated on February 13, 2015.