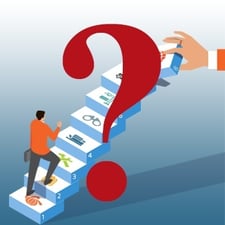 Last month, Amber Road broadcasted the webinar, How to Tackle the Eight Steps to Building an Export Compliance Program (ECP). Our presenters, Steve Swanson, Director at Amber Road, and Suzanne Richer, Director of Trade Advisory Practice at Amber Road's Global Trade Academy, led an engaging discussion on these newly updated steps towards complete export compliance. They received numerous questions throughout the webinar, but unfortunately could not address them all. Therefore, we have compiled their answers into a Q&A document - here is a preview:
Q: Why should HR be involved with screening?
Steve:
Having HR screening employees, contractors, and candidates for employment would ensure you are not engaging in commerce with someone who could endanger your company from a Trade Compliance perspective. A robust restricted party screening solution can even identify them should they use a known alias from the over 570 lists that we maintain round-the-clock. There is also the factor of Deemed Exports. If you have a product that requires an export license to ship to China, you may also require an export license to have a Chinese Foreign National in your company be exposed to that product or technology. Alternately, you may not be able to have that Foreign National employee or contractor exposed to that product or technology at all.
Q: Could you explain more in the purchasing involvement in the ECP?
Steve: Purchasing must be cognizant of whether a vendor or supplier or agent or carrier or [insert the eons of various supply chain partners here]... You get the picture, everyone involved in the supply chain could be a restricted or denied party - and engaging with them might cause a violation.
Q: What are the dual use goods?
Suzanne:
Dual use goods are products and technologies normally used for civilian purposes, but which may have military applications - European Commission, Trade Topics, Dual Use. In politics and diplomacy, dual-use is technology that can be used for both peaceful and military aims. This has become a "hot-topic" recently with export compliance violations.
Click here to view the entire Q&A document.
Is your New Year's Resolution to make your Export Compliance Program more "fit" than ever? Download our white paper, Building an Export Compliance Program!

This post was published on January 11, 2018 and updated on January 11, 2018.