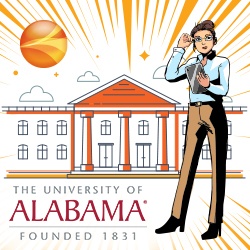 Last month, Amber Road hosted a webinar titled, University Export Compliance: Protecting Against Risk. The presenters included:
Tanta Myles, University of Alabama
Steve Swanson, Amber Road
Scott Parker, Amber Road
Colleges, universities, and research institutions are continuously challenged with maintaining a proper and efficient export compliance program, facing substantial risks if they do not adhere. This webinar highlights our new product, the University & Research Institution edition of Export-on-Demand, which simplifies the entire export compliance process, minimizing risk and protecting regulations. If you would like more information about this solution, check out our press release!
Our presenters provided insightful answers to various questions they received throughout the webinar. We have compiled their answers into a Q&A document - here is a preview:
Tanta, what was your biggest pain point and how was that resolved by automating your export compliance program?
Tanta: One of the pain points we experienced included false positives that we received, which took up a lot of time. It was tough to manually use Federal Register or solutions that gave us multiple individuals to rely on. Our program is now leaner, as we eliminated extra people and we are now fully utilizing what we have. Export On-Demand reduced our numbers significantly while also providing a better look and an easy to use system. Overall, it has been a really big plus for us.
With the current climate of global trade regulations, what do you foresee as your biggest or as the biggest challenge for university export compliance directors and administrators today?
Tanta: The biggest challenge is keeping up with the frequent changes. Our new system makes everything easier because people are working on it for us, giving us notifications on what updated so we can go back and reevaluate if further work needs to be done or we can continue moving forward. It is helpful not having to deal with the Federal Register on our own, as it is tough due to the numerous daily changes.
When will the university edition be released? Also, how do you price your university tools?
Steve: The university edition is available now on the market. It is not a new product, as hundreds of clients have been previously using it for years. This is a new edition of the software that we re-arranged the user interface for in order to match up to what our university and research clients want. Secondly, we don't sell it module-by-module, however you receive unlimited users and unlimited manual ad-hoc screens. We typically charge by the number of entities that you're storing in the system for persistent dynamic screening every day. Because we are re-introducing this product, we are offering very competitive pricing consisting of either 25% off our list price or 25% off the invoice you had last year from one of our competitors.
Does Amber Road offer statewide agreements?
Steve: Absolutely. We can do it any way that you want to do it. I like to make sure that all of the parties involved are represented on the contract, so there are contractual protections for all the parties. I would also like to make sure that everyone has a system that fits them. Some of the statewide contracts that I've seen consisted of some schools having dramatically higher needs than others; however, I would come up with something contractually to make that work for everybody. All we have to do is talk about it, figure out what your situation is, and we'll figure out a way to solve that problem.
Click here to view the entire Q&A document. For more information, you can also download our eBook, Three Strategies for Proactive Compliance by Automating Export Controls.

Looking for more resources to boost your university export compliance program to the top? Check out the thought leadership content on our new microsite built for universities, research institutions and growing enterprises.
We are here to help!
This post was published on June 13, 2018 and updated on June 13, 2018.