The WTO-ICC Small Business Champions Initiative has been created by the World Trade Organization and International Chamber of Commerce in order to encourage companies to propose innovative, but practical ideas for mid-market enterprises to engage in more international trade. This initiative was specifically designed to provide a platform for smaller businesses to become aware of their potential global markets and further use this knowledge to gain resources and technology that will help them trade internationally. The WTO-ICC Small Business Champions Initiative is asking for large enterprises and private-sector organizations to design proposals that will help level out the playing field between mid-market and larger, more established companies, as well as highlight various success stories and sharpen international trading skills.
As a global leader in end-to-end global supply chain software solutions, Amber Road is delighted to support the Institute of Export and International Trade (IOE&IT) and the ICC-WTO in helping companies of all sizes to expand their exports and trade with the world.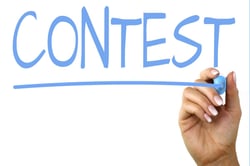 We support the "The Open to Export International Business Awards" competition (https://opentoexport.com/international-business-awards/). Submit your Export Action Plan by August 31st, and win $5000 towards your export plan and a chance to pitch this to a panel of experts at this year's WTO Forum in Geneva. Trading internationally is complex, but with the correct assistance through training, support and modern trade automation tools, significant bottom line savings and top line growth can be achieved. We encourage all Small to Medium Enterprises (SMEs) worldwide to enter this excellent competition.
Amber Road provides many software tools to make cross-border business frictionless. Our Export on Demand and Trade Wizards solutions provide a low cost starting point for SMEs to begin their international expansion.
This post was published on August 15, 2018 and updated on August 15, 2018.