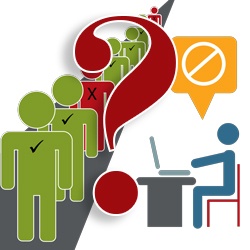 Earlier this month, Amber Road broadcast the first part of our two-part Export Compliance Webinar Series on Restricted Party Screening. Our presenters Steve Swanson, Director at Amber Road, and Steve Keighley, Solution's Consultant at Amber Road, led an engaging discussion on restricted party screening. The discussion informed attendees about the dangers of using a manual or outdated restricted party screening process, and demoed how our Export On-Demand platform can greatly simplify the ordeal. They received numerous questions throughout the webinar, but unfortunately could not address them all. Therefore, we have compiled Steve Keighley's answers into a Q&A document - here is a preview:
Q: When utilizing the vendor screening feature, can I be assured that I'll receive accurate results when using a different language or spelling?
We support the screening of foreign languages. If foreign countries publish their lists in their native foreign languages, then our Export On-Demand Restricted Party Screening tool will return the results in both the native foreign language and English. Our tool will also offer up different variations of potential names/addresses that it thought you meant to screen, if you type something in incorrectly.
Q: What determines the 570 lists that you monitor? What other lists exist that you do not monitor?
Our internal Global Knowledge specialists determine the current lists that we monitor, and we continue to add lists every quarter. Our current 570+ lists include restricted parties, denied parties, politically exposed persons and embargoed/sanctioned countries.
Q: If I identify a true match in Export On-Demand's Restricted Party Screening tool, will that match be re-screened nightly against changes to the lists?
It will be re-screened, but, if you state it is a true match, then we will not change the status. However, if they match potentially to another list, then we will notify you immediately.
Click here to view the entire Q&A document.
Ready to learn more about who in your supply chain you NEED to screen? Download our eBook, Know Your Customer, today!

This post was published on March 23, 2018 and updated on March 23, 2018.