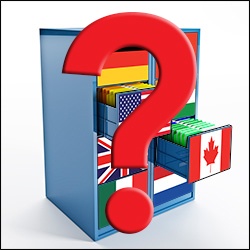 Last month, Amber Road broadcasted the second part of our two-part Export Compliance Webinar Series on Product Classification and Transactional Screening. Our presenters, Steve Swanson, Director at Amber Road, and Steve Keighley, Solutions Consultant at Amber Road, led an engaging discussion on product classification and transactional screening. Attendees learned how their company could maintain their own Product Classification database, and received a demo on how our Export On-Demand platform can greatly simplify the ordeal while simultaneously screening transactions. We received numerous questions throughout the presentation, but unfortunately could not address them all. Luckily, we have compiled Steve Keighley's answers into a Q&A document – here is a preview:
Q: Our company has multiple part numbers for the same customer part since we've acquired more facilities in different locations. How difficult would it be for separate facilities to utilize the same Amber Road account?
A: All facilities can utilize the same Amber Road instance through what we call a multi-organization hierarchy. Each facility can be their own 'organization' and have separate sets of part numbers, users, configurations, etc.

Q: Can Export On-Demand manage export license exceptions?
A: The system can manually manage the exceptions by building a business rule for each exception. Once that exception is used it will override the license.

Click here to view the entire Q&A document.

Want to learn more? Download our white paper, Building an Export Compliance Program, to find out exactly who you NEED to screen in your supply chain today!
This post was published on April 16, 2018 and updated on April 16, 2018.