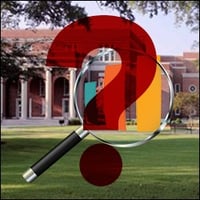 Universities and research institutions are required to comply with the same import and export regulations as companies that conduct global trade. In many instances, the staff and educators are unknowingly violating trade laws that could result in heavy fines or imprisonment.

Last month, Amber Road hosted the University Compliance Survey Results: Screening is Up! webinar. This webinar explored The Annual University of Wisconsin-Madison Survey results of 70+ universities and research institutions along with the methodology, observations and considerations pertinent to compliance. The presenters included:
Bethany Nelson, Export Control Coordinator and survey author at the Univ. of Wisconsin

Gary Barraco, Global Product Marketing Director At Amber Road

We will be sharing the webinar recording soon, but in the meantime both of our presenters answered several important questions from viewers. Here is a preview into the Q&A portion of the webinar:

Question: Bethany, tell me about the biggest challenge you have with screening at your university and how you overcame it.

Bethany: I think one of the biggest challenges, and it's ongoing, is gaining buy-in from people who are higher up than me. Trying to implement screening programs, but convincing people that it's important and that the time that it takes to do this and the resources to commit is something that we should do. I know that's a broad answer, but we just work by pushing the boulder up the hill step-by-step. We work across campus with different departments, and we have a working group of people from the main departments across campus. They are involved so that they know what's going on, and that they don't feel like they are being kept out of the loop. We get feedback from them and they know us, so if we come to them and say, "We really would like to start screening HH1's", which has been our biggest push this year, they say, "Okay, why is that? What is going on?" Part of the way we overcome this is through this survey, being able to take data to somebody and saying, "Here's what other places are doing, we don't want to be left behind. We don't want to be the ones who the government is going to audit and investigate, we want to be able to show a very robust compliance program." It's an ongoing battle, and I can't say that we have overcome it, but it's accepting the fact that you're not going to necessarily take these big chunks all at once. It is a day-by-day thing of educating one person at a time, even though that can be very frustrating.

Question: How do I get the other teams in my organization to care as much about export compliance as I do?
Gary: Educate the educators. This can be achieved by making them aware of the laws and the repercussions. Truly, like most programs, top-level emphasis is the most important factor when it comes to complacency in the organization. But, it's not very difficult to impress your peers and co-workers with statistics about imprisonment and million-dollar fines.

Question: How does the technology help my export program?
Gary: There are just too many moving parts to an export compliance program, and there is never enough time or resources. By using a technology system like Amber Road's Export On-Demand University & Research Edition, which is designed specifically for university and higher education export compliance, you can handle all the aspects of your specific program. The product is supported by Amber Road's Global Knowledge® content, the industry's most comprehensive database of government regulations and restricted party lists, the on-demand solution ensures that higher education and research institutions receive accurate and timely global trade information to mitigate compliance risks.
This was certainly one of our most engaging webinars! The results from Bethany's survey showed just how vast the issues are that university compliance professionals face.
Amber Road's eBook, Export Compliance for Higher Education and Research Groups, details where university compliance teams must be keyed into when building their compliance program and adapting it as global trade evolves. Check it out along with our microsite built specifically for university and research compliance officers!

This post was published on September 14, 2018 and updated on September 17, 2018.