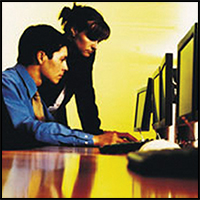 Join Customs & Trade Solutions, Inc. and Management Dynamics for a complimentary three-part Export Compliance Webinar Series, which will address the three key steps of any Export Compliance Program (ECP): Restricted Party Screening, Product Classification, and Shipment Screening and Documentation.
The third and final webinar in this series will be held on Friday, November 18th at 2:00pm EST and will review Shipment Screening and Documentation, the final step in building an export compliance program.
During this webinar, we will discuss key best practices related to automating your export compliance process, including:
The importance of transactional screening and why it is a necessary requirement in any compliance program
How managing product compliance details can help validate the data used on export documentation and reduce delays at the border
How to leverage the data from the export order to automatically determine and create key export documents and file directly with AES
Speakers will include:
Suzanne Richer, President, Customs & Trade Solutions, Inc.
Sanjeev Williams, Product Manager, Management Dynamics
Join us to learn how you can take the next step in establishing an Export Compliance Program!
This post was published on November 8, 2011 and updated on March 6, 2015.