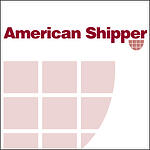 Regulatory agencies are bearing down on exporters, while there's a growing need to align compliance and logistics operations. This means export teams need to be involved early and substantially in discussions about new products, new markets or acquisitions.
Please join American Shipper, BPE Global and Amber Road for a complimentary webinar broadcasting live on Wednesday, October 23 at 2:00pm EDT entitled A Place at the Table – Bringing the Export Team into Strategic Discussions.
Key topics will include:
The extent to which shippers involve export personnel in discussions about new markets and new products
The steps needed to structure a healthy export program
The role of automation in export strategy, including linking GTM and TMS platforms to leverage the most out of both systems
Join us to learn how to move export priorities into view in the boardroom, focusing on risk avoidance and cost efficiencies!
Haven't read the study? Download American Shipper's 2013 Export Operations and Compliance Benchmark Report: A Place at the Strategic Table.