Not all Free Trade Agreements are the same,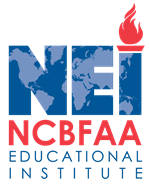 and one of the most frustrating differences is how they define Rules of Origin. How can you tell which products qualify for each agreement?
Don't miss my presentation next week alongside Susan K. Ross, Partner at Mitchell, Silberbeg & Knupp LLP, as we discuss Rules of Origin Under Different Free Trade Agreements (FTA's) at the NEI's Second Annual Global Trade Educational Conference (GTEC). This two-day event will give custom brokers, freight forwarders, NVOCCs, OTI, service providers, importers and all global logistics professionals an opportunity to update themselves on industry developments and network with fellow industry professionals.
During our session, Susan and I will investigate some of the various ways that FTA's determine Rules of Origin. With this information, you will be able to determine if your imported products do in fact qualify for various FTA's.
Be sure to register for the NCBFAA's premier educational event to learn more about Rules of Origin, qualification criteria, and the impact it may have on your organization.


In the meantime, learn how Amber Road's Trade Advisory Practice can help you leverage sustainable supply chain strategies and properly classify products by checking out our Amber Road Trade Advisory Practice Brochure!
This post was published on August 4, 2016 and updated on August 4, 2016.