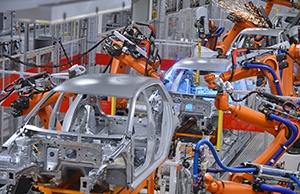 In today's fast moving supply and demand environment, agility and tight collaboration with the extended network of partners is paramount for retailers and manufacturers looking to stay ahead of the competition. However, when it comes to being agile, companies need to leverage a single platform that connects all of the parties and activities while also providing end-to-end visibility. Often touted as the "magic pill" for supply chain ailments, control tower visibility can provide the advantage of foretelling where issues will cause the chain to break when suppliers and service providers are globally distributed and disparate.
Supply chain visibility tools are nothing new but over the last ten years we've really seen them evolve. Yet and still, none are truly addressing both visibility and collaboration while the need to reach down to the raw material providers has become more important - further building on the need for technology solutions. Access to information alone isn't going to solve a problem; it only warns you that it'll occur. Improved visibility, and the collaboration to alter the course if necessary, are the components sourcing and logistics teams need in a supply chain software solution.
Where Should Visibility Begin?
Unlike the straight organizational lines of the past, supply chains cross into multiple organizational and functional boundaries. Complexity is created by the increased number of parties handling globally sourced goods. According to a 2010 Aberdeen Group survey, "One of the building blocks of establishing visibility across the entire demand-supply network is the ability to establish a flow of information at the interface points – namely between trading partners." Collaboration initiatives with suppliers enable better visibility into supplier-side processes.
The best place to start the interface is at the start of the product lifecycle when raw material specifications are communicated to the factory. Collaboration with Product Lifecycle Management (PLM) data can provide advantages during initial costing and material acquisition. Proactive collaboration with mills, tanneries, or other raw material suppliers is a built-in insurance policy.
Directly managing raw material supply and demand is not just for the factory anymore, but something companies should engage in to ensure the flow of finished goods.
Why is this so important? Well, there's a reason why retailers continue to see bottlenecks occur earlier in the product lifecycle. If a brand engages in production capacity planning for each style in their collection, the material suppliers can anticipate their production orders for each month or quarter. Then, by tracking committed quantities versus actual orders placed, the brand can work closely with its suppliers and factories to accurately determine usage and the need for further material orders. This is the type of supplier collaboration that will enhance the relationships and provide a clear view of expectations from each partner.
Visibility into material order status (in conjunction with production tracking, often called Work In Progress, or WIP) at the factory level ensures product delivery dates will be met by providing the brand with the ability to adjust if necessary. Without a collaborative material management program there's an increase in the amount of risk a brand carries. Next is a clear view of the production schedule at the factory. Sourcing teams can easily lose track in the production phase when control is in the hands of the factory. With visibility at this level, brands have an early warning of any critically missed milestones. Knowing when material has been cut and when needle is put to cloth can signal a deviation from scheduled ex-factory dates that ripple downstream to dramatically affect receipt of goods to the store.
How Should You Respond?
So now the brand has an early detection system to clearly see where the break in the chain might occur – what now? The ability to be both proactive and responsive to these issues is the key differentiator. A technology solution that only provides visibility without a means to right the course isn't sufficient to ensure reliability. A collaborative supplier-side portal that supports communication between brands and suppliers in real-time is necessary to mitigate risk.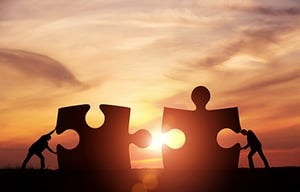 Having a long-range view provides the sourcing teams with more time to correct the impending disruption by communicating directly with the factory or taking other reactive measures. With the assurance that the material is staged at the factory, sourcing teams can track production and the status of each milestone event: sample approvals, fabric orders, cut/sew/wash and pack, ex-factory, etc. With exception-based management and what-if functionality, you can see if changes are going to be necessary in the stages further downstream. For example, the brand might opt to change an order's transportation mode to minimize transportation costs if it knows it is ahead of production schedule.
Leveraging Technology
B2B integration and collaboration through a portal that facilitates both supplier-brand visibility and collaboration is the best solution to improve the performance of suppliers during the production phase. With this level of command and control, brands can ultimately improve speed to market and competiveness. By leveraging this type of solution, the entire supply chain is empowered with visibility as a means to react to issues, and benefits from increased collaboration without reliance on ineffective means of communication.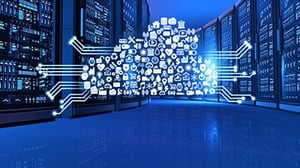 Cloud-based solutions are in-step with the expanding and changing global supplier strategy. Cloud systems give companies far better economics, lower IT risk, and a faster path to value. When it comes to supply chain and its focus on intra-company collaboration and information sharing though, they become much more valuable. The move to the cloud enables entirely new information sharing models and process changes that have a positive impact. Employing Cloud technology to create a single version of truth across the global network of internal users, material suppliers, factories, agents, vendors, and service providers is the first step in the right direction to transform and digitize traditional supply chain channels.
Summary
Complexity requires agility. The complexities of globally distributed supply chains today require the need for more robust software platforms that facilitate collaboration between brands and suppliers.
Agility requires digitization. Supply chains must transform the way they do business by moving data over the web instead of on paper, allowing for complex processes to be simplified through automation.
Visibility isn't enoug

h

. Retailers need to have a clear view of important milestones throughout the product lifecycle, but just knowing where the goods are isn't sufficient. The ability to collaborate with each link in the supply chain gives them a leg up on the competition.
Utilize a platform that connects your entire supplier network.

By building a community of all their trading partners – including material suppliers, vendors, factories, agents, and service providers – retailers can optimize the flow of goods and minimize risk and reduce cost.
Proactive and reactive processes are necess

ary

. Sourcing teams need to take position on raw materials early in the product lifecycle to ensure timetables are met and shorten the lifecycle. These advanced protocols will help eliminate any unexpected delays and allow you to track the progress of your goods. Issues need to be identified before and during production to avoid disruptions.
Maximize ROI on IT Investment. Cloud-based software solutions can assist in the transformation of global supplier strategy. Global Trade Management (GTM) software requires less IT involvement and cost and produces a far greater ROI on your company's investment. So, what exactly are you waiting for?
This post was published on September 7, 2017 and updated on September 7, 2017.